IBT, Local 391 Kickoff UPS Contract Fight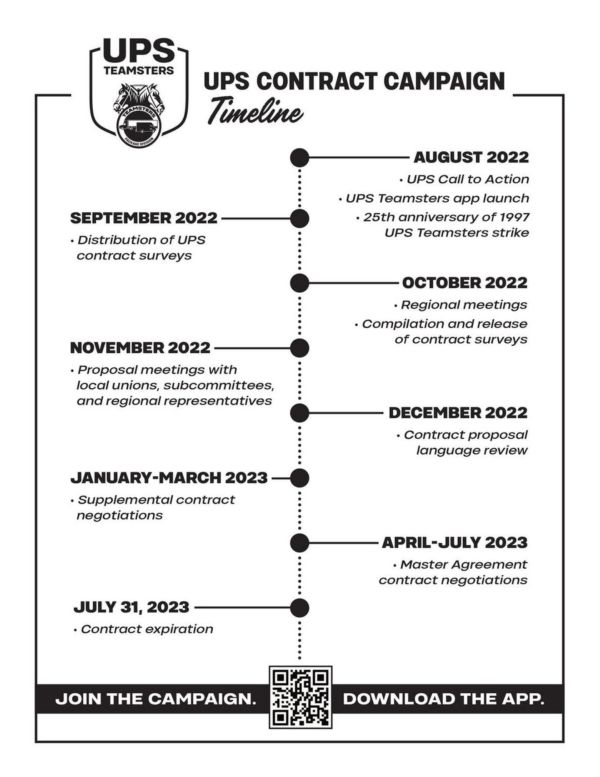 The UPS Contract Campaign timeline.
Teamster members at UPS, including Local 391, began a nationwide call to action this month with parking lot rallies, leafletting actions and other activities taking place at UPS centers throughout the country. With the current contract expiring in exactly one year, members are mobilizing now for the strongest possible contract in 2023.
Vice President Rick Armstrong and Business Agents Chris Vaughn, Doug Irving, and Mike Bentley spent the week of August 1 barnstorming the Local 391 service area rallying members at UPS, distributing informational resources, including materials on bargaining issues, and how to download the new UPS Teamsters app found at https://apps.apple.com/us/app/ups-teamsters/id1567440290.
"These actions are only the beginning at Local 391 as we fight for a new contract for our members," said Local 391 President Mike McGaha. "Throughout the coming weeks and months, extending into next summer, we will bring information, updates, and calls-to-action. Stay tuned, stay informed, and stand together in solidarity."