Teamster Local 391 Swag
These items are available at the Greensboro union hall or by special order from the Eden or Raleigh sub office. Items are also available during membership meetings. All items are Union made!!
Contact Suzie Edwards in Bookkeeping at (336) 668-0441 x207 to place an order.
Coats and Sweatshirts
Local 391 Satin Jackets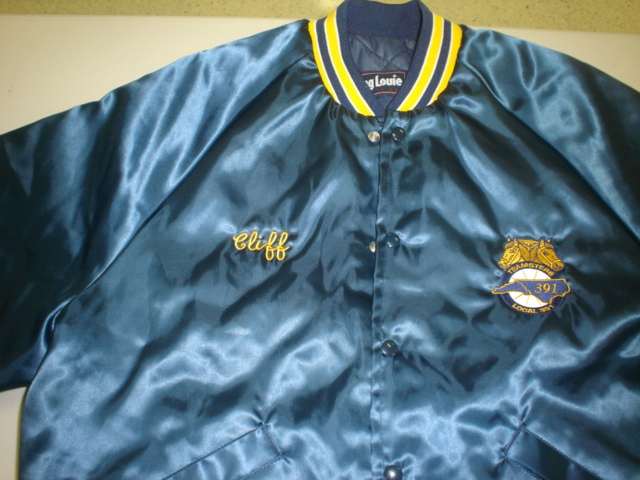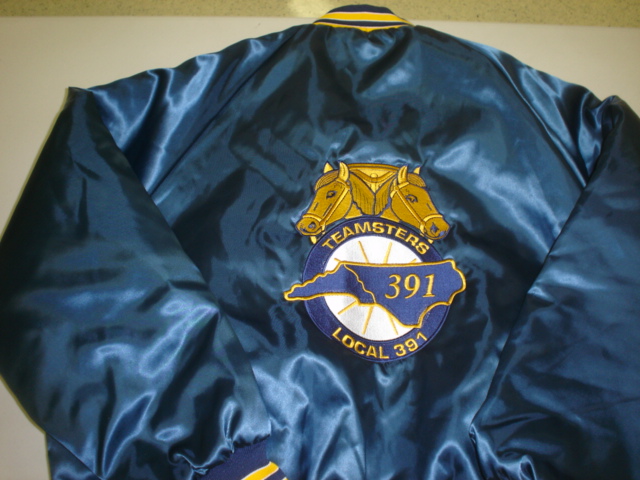 Available by special order in various colors and personalized.

391 Hooded Sweatshirts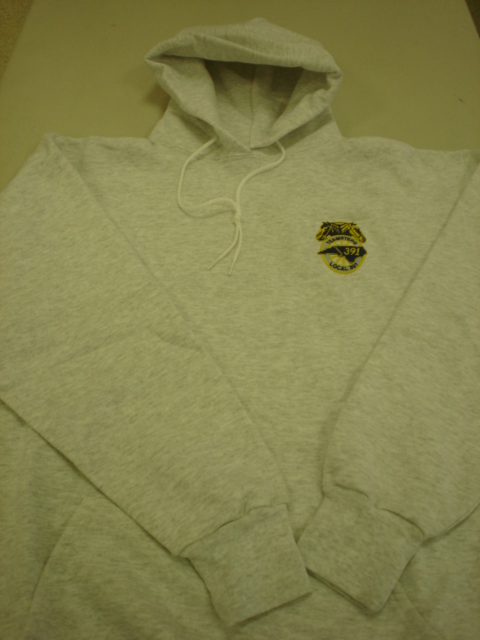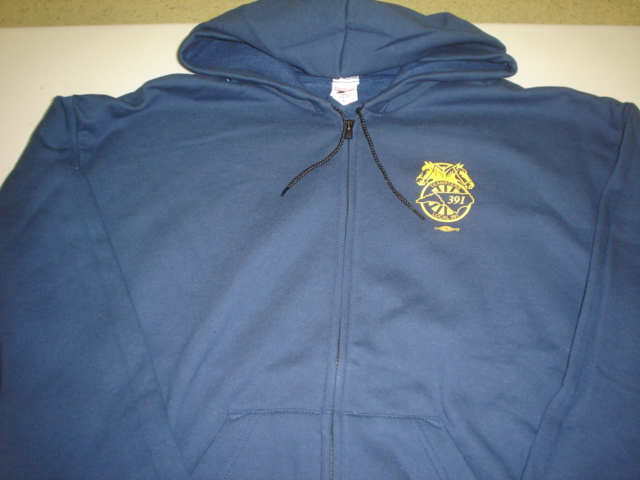 Various Colors Available. XL and 2-X Large $28.00

T Shirts and Tank Tops


Short Sleeve T-Shirts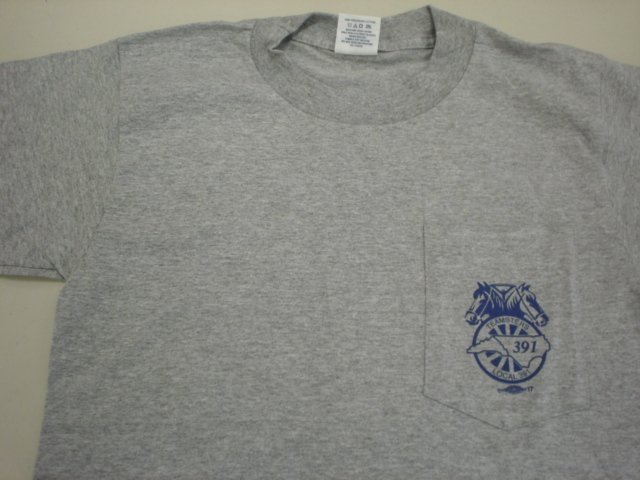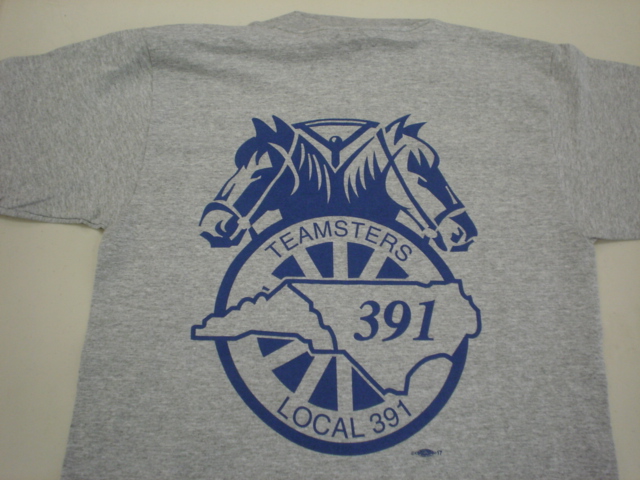 All Sizes $9.00
Available in Grey, Black and Blue


Long Sleeve T Shirts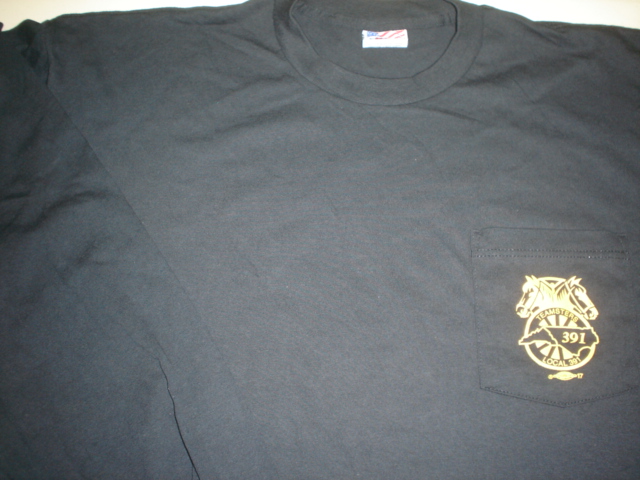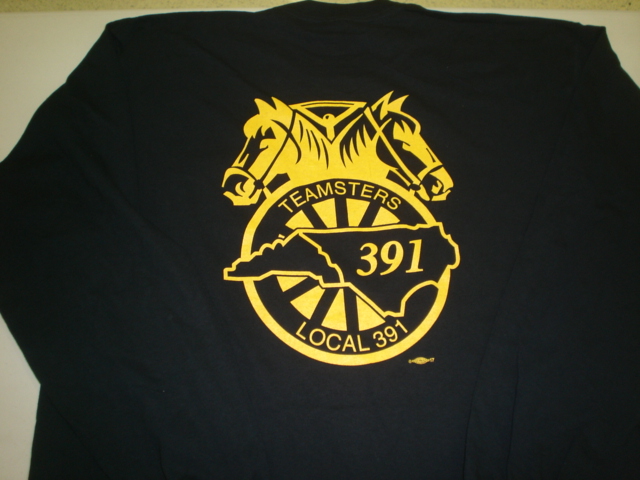 Medium - 3X Large $11.50
East Coast Teamsters $13.00

Mock Turtleneck M-XL $17.50 - 2-3XL $19.00
Available in Grey, Black and Blue




Tank Tops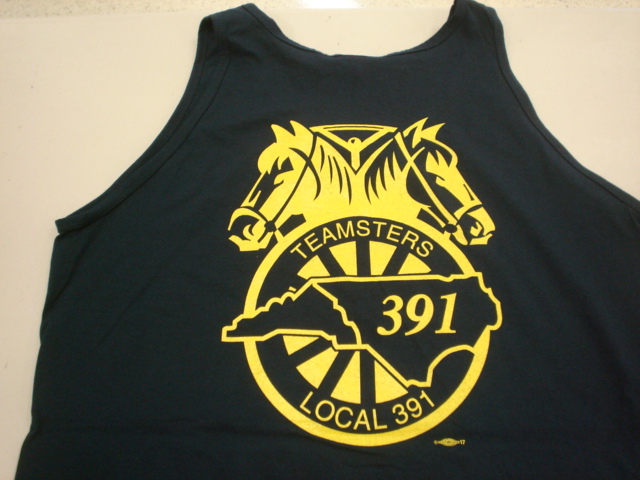 Large - XL $7.60
2 X Large $8.35
3 X Large $9.00
Available in Blue
Golf and Ladies Shirts
Ladies Shirts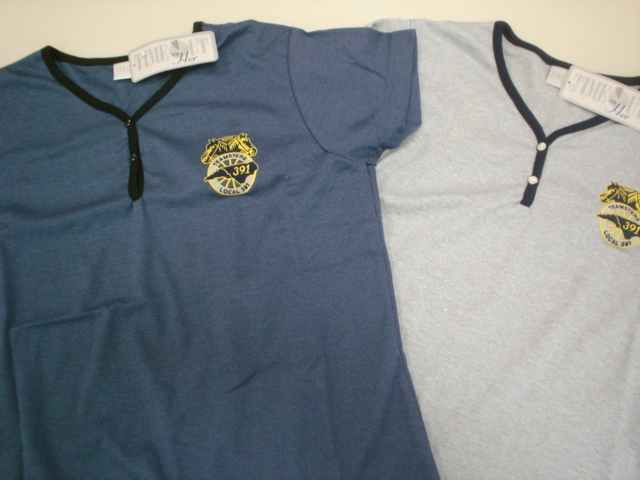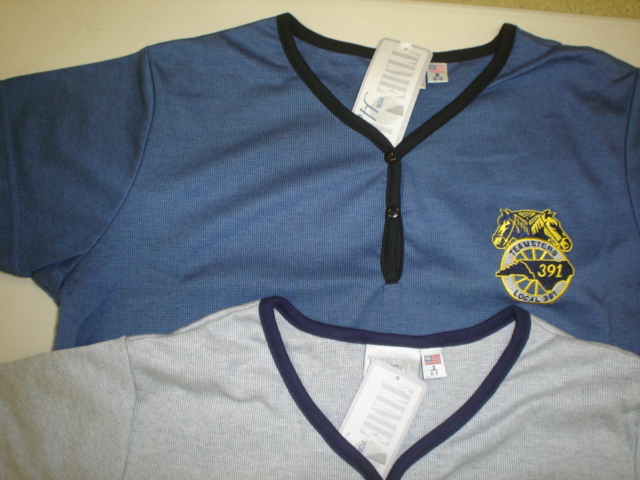 Various colors. Embroidered 391 logo.
Short sleeve all sizes $22.00




Golf Shirts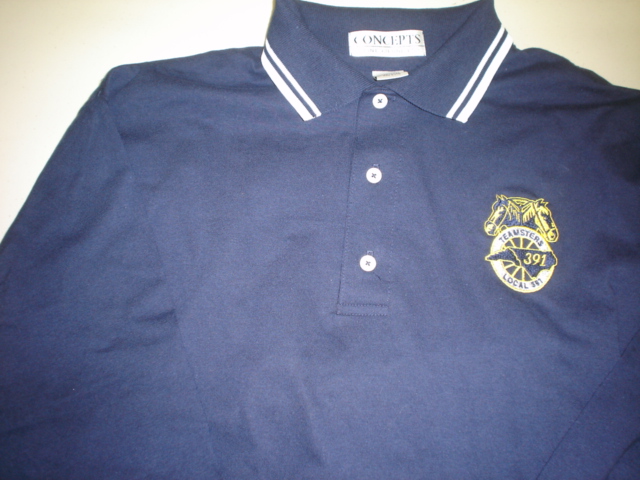 Available in short and long sleeve. Various colors. Embroidered 391 logo

. Short Sleeve All Sizes

$25.00


Long Sleeve (B&W)


M-XL $24.00
2- X Large $26.00
3-X Large $27.00



Long Sleeve Solid


M-X Large $35.00
2-X Large $37.00
3-X Large $38.00


Hats and Beanies
Teamster Local 391 Hats and Beanies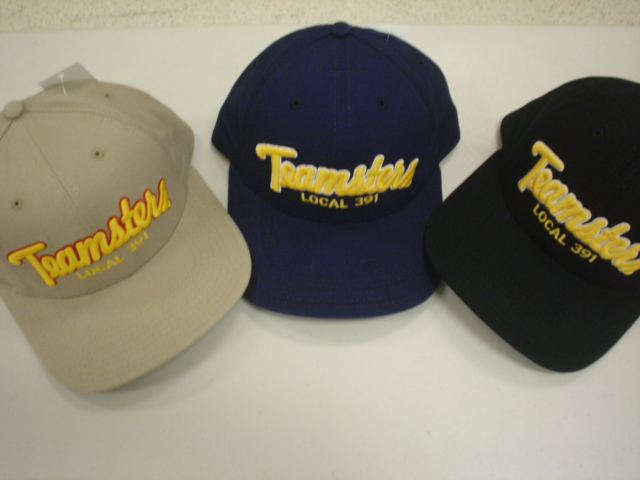 One size fits all, available in 3 colors Tan, Blue and Black $13.00



391 Beanies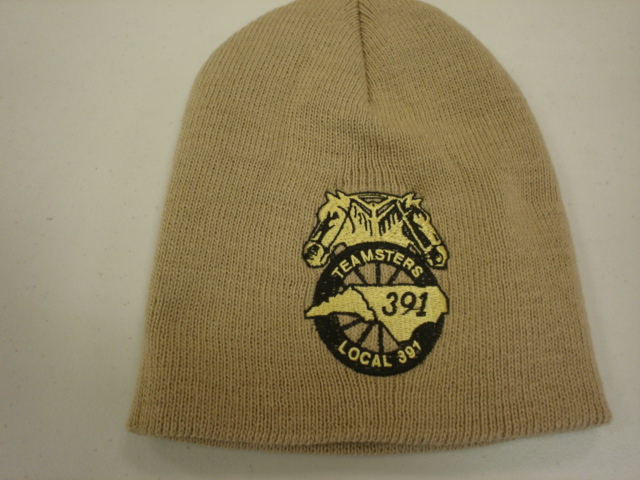 One size fits all. Available in Black, Blue and Tan. $6.00

Miscellaneous Items
Folding Chair with Carrying bag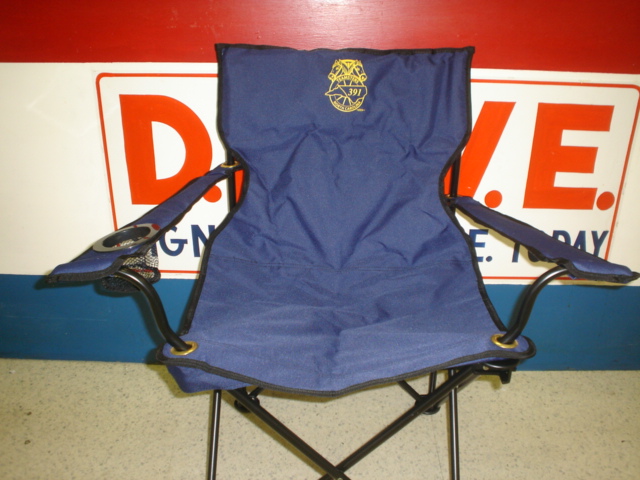 Great for the beach or the ball game. Comes with built in cup holder in the arm rest and carrying bag. 391 logo on front and back of chair and on carrying bag.
$20.00




License Plate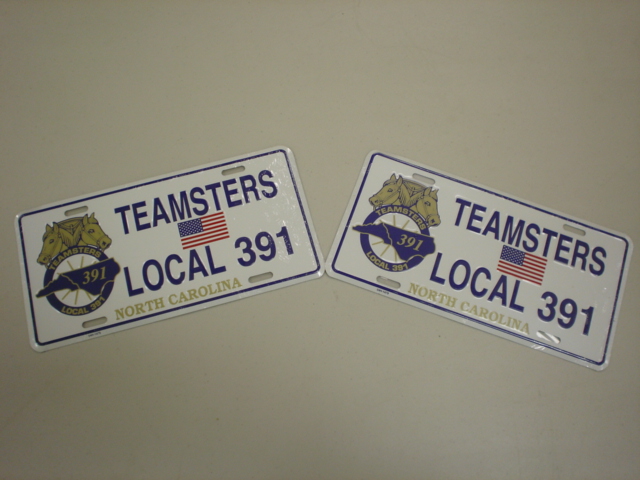 Aluminum license plate with raised logo and letters
$2.00

Other items........

Mugs $4.00
Billfold $8.00
Blankets $28.00
Sweaters $15.00
Pad Folio $5.00

Page Last Updated: Jan 27, 2010 (12:41:00)